| | |
| --- | --- |
| Brain Healthy Activity: Intermediate Strength Training: Moderate Intensity | |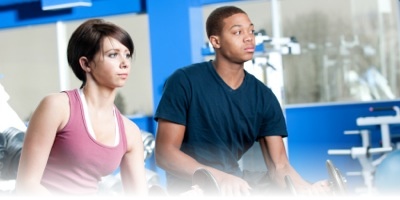 At the intermediate level, much of the strength training is performed while seated, with some standing exercises optionally available. Three to five pound hand weights are optionally used. Warm up...
Start a FREE trial to get the full exercise description, including photos.
Keep Your Brain Healthy
Keep your mind sharp with fun games and lifestyle changes. Start by clicking the below steps.

Other Exercises: Triceps | Outer Thigh | Advanced Strength Training: Medium Intensity | One Arm Pull Down | Beginner Strength Training: Low Intensity | Hamstring/Calf Stretch |